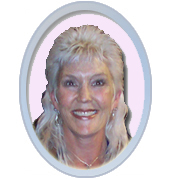 Progressive Therapy Systems is a company that definitely lives up to its name - a leading-edge organization dedicated to providing you with and teaching you about innovative physiotherapy modalities and exceptional wellness products. Founder Joyce Jackson started this company with a specific vision and goal in mind: To open people's minds to "whole"istic healing approaches for the spiritual, emotional and physical bodies of all living creatures and how they all must be addressed equally to facilitate maximum health and healing.
While Progressive Therapy Systems is geared toward human health and wellness, Animal Therapy Systems (a division of PTS) is dedicated solely to the health and well-being of our animal friends.

Acuscope, Myopulse, Myoscope & Neuroscope

Acuscope and Myopulse Repair Info

About PTS

Contact Information

Animal Therapy Systems

Each share the same goal - to help improve the quality of life of all living creatures. Both PTS and ATS are distributors of a number of cutting-edge products for all species. In addition, they each provide a complete range of human and animal educational courses and seminars for all of the products/services they represent. Whether your interest is in human or animal wellness, we invite you to explore our websites so that you may get a real feel for the essence of our mission statement:
"Progressive Therapy Systems - Where Traditional Knowledge and New Innovative Techniques Come Together To Provide Optimum Health and Wellness For All Living Creatures."