Progressive Therapy Systems and Animal Therapy Systems (founder and manager - Joyce Jackson) is a Distributor and/or Independent Dealer for all of the following therapeutic products, and has successfully used these products for human and animal rehabilitation purposes for over a decade. For more information on any of these products, or if you would like to place an order, please contact us or visit the links below.
Electro-Acuscope, Myoscope, Myopulse, Neuroscope
LifeWave/AcuLife Nanotechnology Patches
Dynamite Marketing, Inc
Young Living Essential Oils






Electro-Acuscope/Myopulse (Myopulse) Microcurrent Therapy System and Neuroscope.
A microcurrent therapy system that has biofeedback capabilities and automatically adjusts internally according to the level of electrical resistance and impedance it detects in the tissue. The system has both diagnostic and therapeutic functions and can be used for rehabilitation or pain management. It has been proven to accelerate the bodies natural healing process by up to 50%.
Back to top





LifeWave™/AcuLife Nanotechnology Patches

LifeWave™ Patches are non-transdermal patches that are attached to specific points on the body. The LifeWave™ Technology patches use the electronic and magnetic features of the body like a cellular radio to transmit information from the patches into the body resulting in specific actions in the cells.
It is believed that the LifeWave™ Technology in the patches communicates with the body through the human magnetic field. This is known as frequency modulation and resonant energy transfer.

They use the body's own magnetic force to interact with the human body to improve energy, performance and stamina, improve relaxation and well-being for a quiet and restful sleep, and provide relief (by thermal effect) for sore muscles, sprains, strains and other injuries due to intense exercise WITHOUT INGESTING ANYTHING.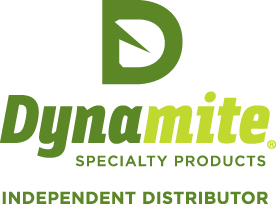 Dynamite Specialty Products - Independent Distributor

Dynamite Specialty Products provides the highest quality vitamin and mineral supplements for all living creatures. They offer over 30 years of experience and 70 different integrity based products for all living things. They feature a complete product line that ranges from basic supplements to exclusive specialty products for certain specific conditions. Each product utilizes all natural human grade ingredients with minerals in a pure amino acid chelate form, which means that they are virtually 100% usable and digestible.

Back to top





Young Living Essential Oils™

These oils are aromatic volatile liquids distilled from shrubs, flowers, trees, roots, bushes, and seeds. They are oxygenating and help transport nutrients to the cells of our body. Young Living Essential Oils™ are all therapeutic grade oils, which are pure, unadulterated products – not a chemically created substitute. They have been used successfully on humans and animals for thousands of years both topically and through aromatherapy.


Better Health Through Natural Alternative Therapies


Major credit cards accepted by phone, fax or email.
Financing Options Available

Copyright © Joyce Jackson 2002 - Present. All rights reserved.
No part of this website may be copied or reproduced without the
expressed written permission of Progressive Therapy Systems.

Animal Therapy Systems (Joyce Jackson) is an Independent Dealer for DNR, Inc.

Liquid Needle® and ChekMate® are registered trademarks of
Developmental Natural Resources, Inc.
DrawTM is a registered trademark of Diamondhead Laboratories, Inc.